Food Skills BC
For Young Adults
Start your mission to success in the Food Industry with Food Skills BC!
Serving the Mainland/Southwest, Thompson-Okanagan, and Vancouver Island/Coast regions of British Columbia, Canada
Register Now
Empower Your Career Journey with Comprehensive Training and Work Opportunities!
Are you a young adult between 16 and 29 years old struggling to find your path to a sustainable career? Food Skills BC is here to help! Our mission is to connect you with training and work opportunities in the local food sector, breaking down barriers to employment and setting you up for success. Discover your potential while contributing to the sustainability and growth of the agri-food processing sector.
Workshops are delivered online so you can participate from home and participants get 20 hours of work experience with a local employer. Plus, you get PAID $16.50/hr while in the program!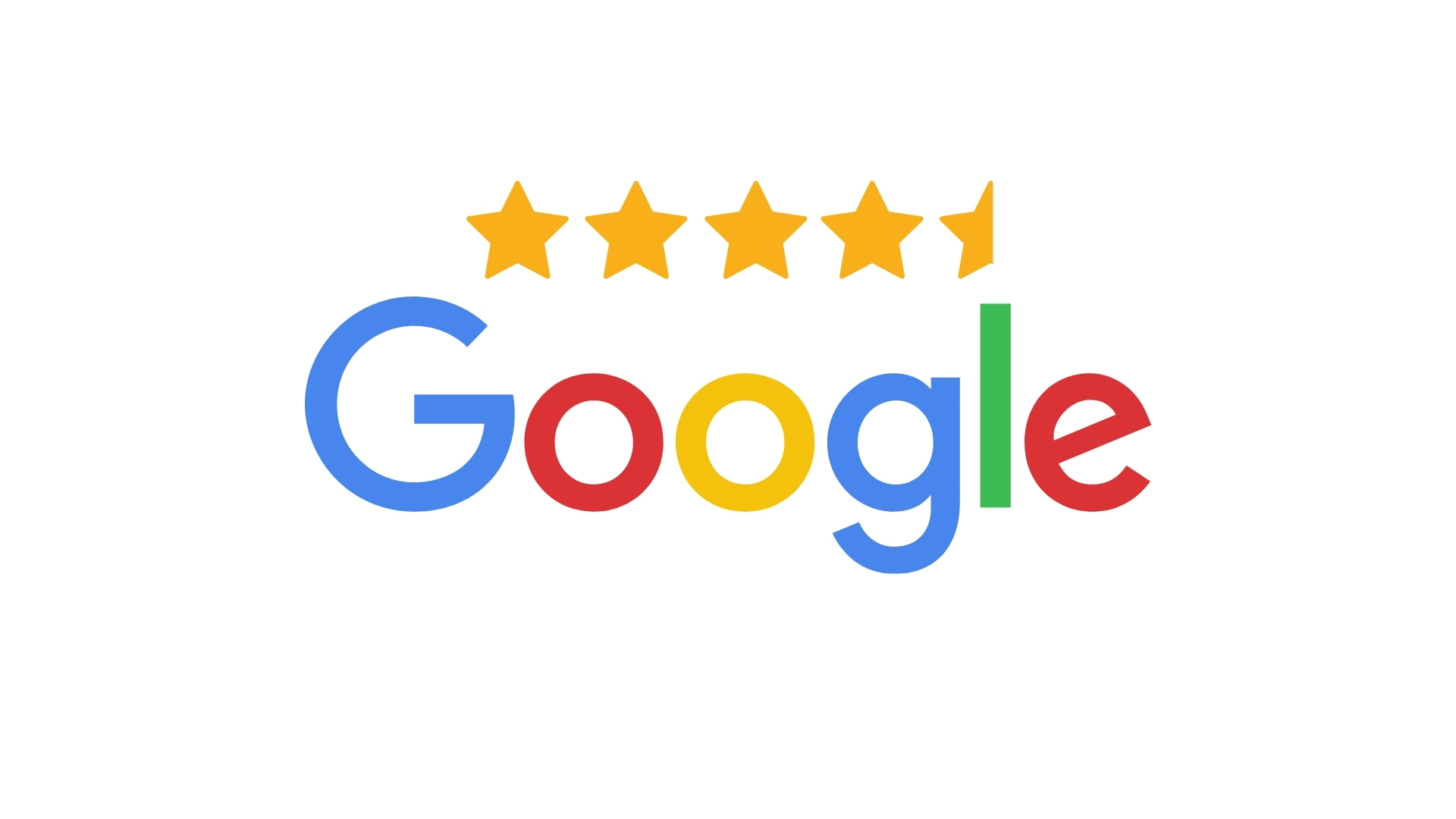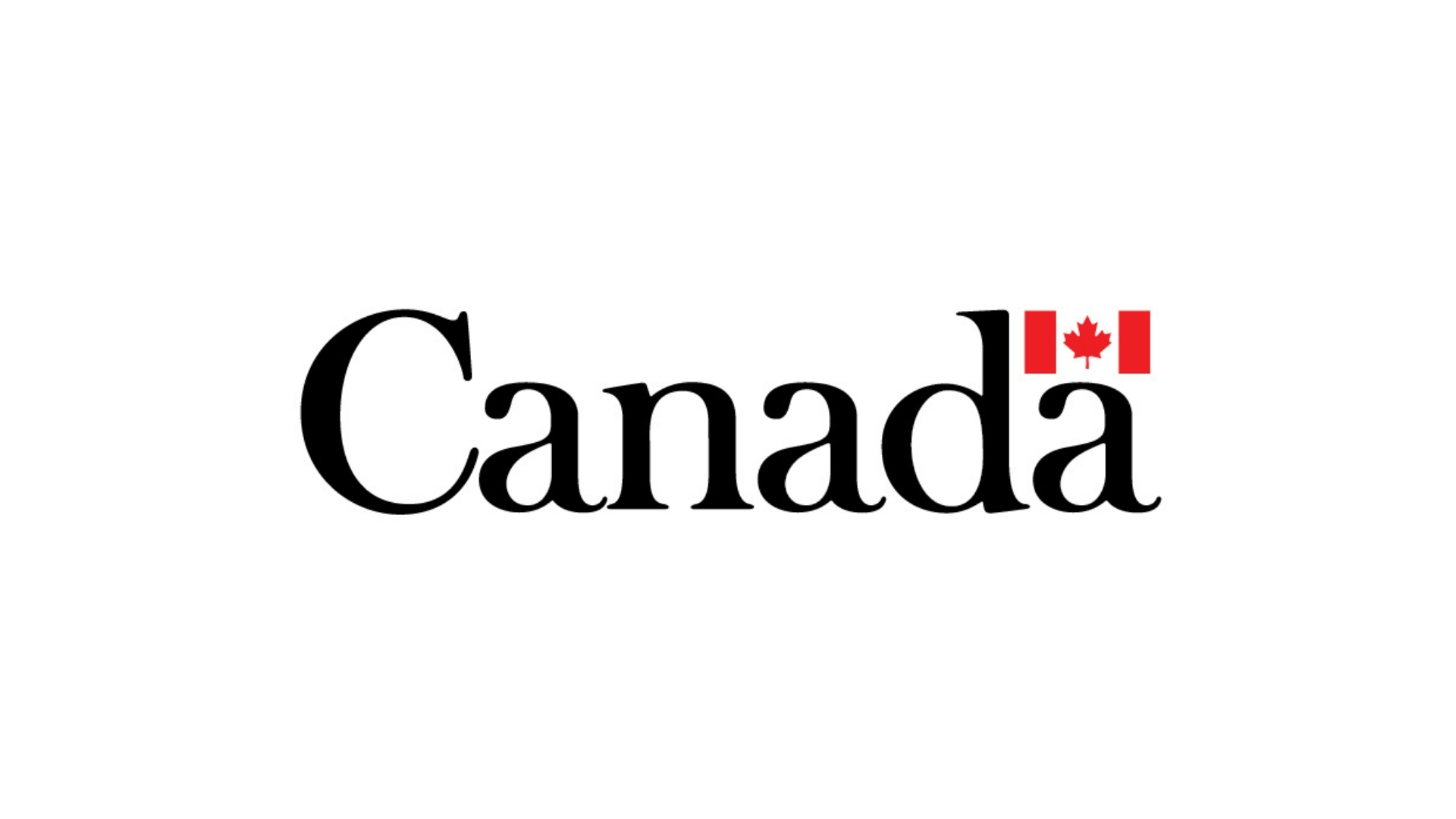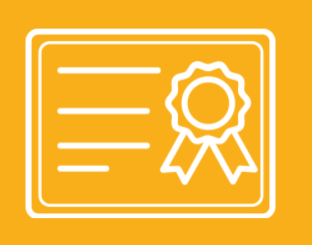 Earn Valuable Certifications!
Stand out to employers with current industry-recognized certifications that demonstrate your value on your resume, LinkedIn, and in networking and interviews.
Completing the six-week FoodSkills BC program will earn you more than just a Food Skills BC Fundamentals certificate from the program. You'll also have the opportunity to secure certificates in WHMIS, Market Safe, Food Safe Level 1, Serving It Right, COVID-19 Prevention and Control, SuperHost Foundations of Service Quality, SuperHost Service for All, Dealing with Difficult Customers, Alive After 5 workplace safety, and the Be There Mental Health support certificates.
Comprehensive Training
Gain valuable skills through occupational training, short-duration certificates, competency-based learning, skills for success training, and soft skills development.
Real-World Experience
Get hands-on experience with 20-hour work placements in various food-related businesses, such as local chocolate makers, restaurants, food banks, and more.
Employment Readiness
Receive pre-employment counseling, job search assistance, job placement services, and Indigenous cultural components to help you land your dream job.
Post-Placement Support
Benefit from ongoing employment counseling, mentoring, coaching, and follow-up support until you reach your 3-month outcome milestone.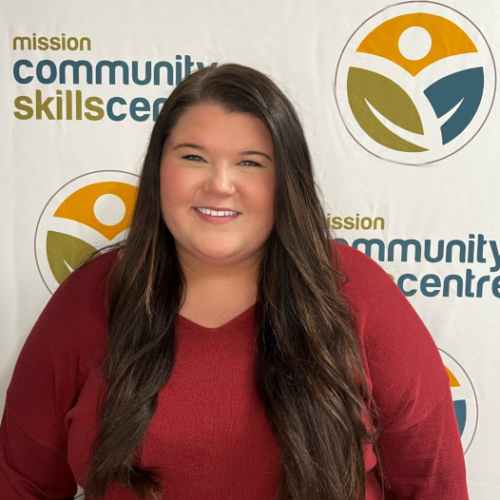 Jenna-Mary is the Facilitator/Job Coach for the Wild Craft Foods Program, a program for Indigenous Youth Entrepreneurs. She acquired her Career Development Practitioner Certification from Douglas College and has attended the University of the Fraser Valley working towards her Bachelor Degree in Social Work. She's also worked in Customer Service for over 10 years, including 5 years in the Beverage Industry, and 5 years in Management. Jenna's true passion is people, helping, guiding and serving.
Her heritage lies in Newfoundland and she looks forward to getting back to the East Coast one day soon.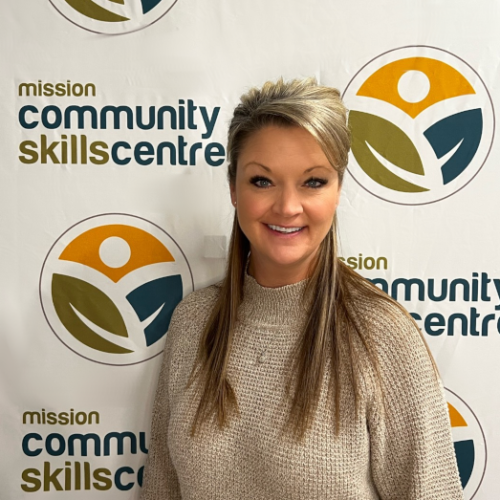 Daina moved to Mission in 2014. After moving on from her long-time career with Safeway, Daina completed the Applied Business Technology Program at UFV then joined Mission Community Skills Centre Society in 2020.
Daina is enjoying being a part of MCSCS's employment programs as a Job Developer / Job Coach. She enjoys working with young adults to help them discover their unique abilities, talents, and interests, with employment being their focus.
"The heart of what I do is to inspire the youth to see their lives, future and themselves in a bigger way so that they want to take the steps and, sometimes, leaps towards where they dream of going. I want them to see that, they can impact their own reality and change their lives. One of my favorite quotes is by Emily Dickinson – Dwell in possibility."
– Jenna, Facilitator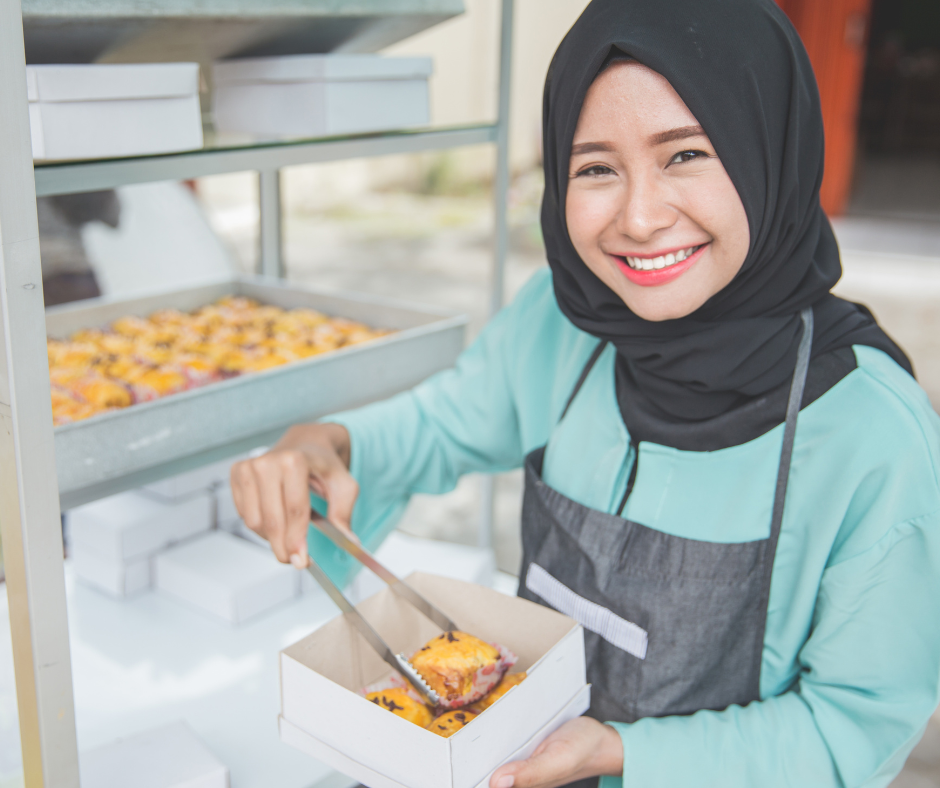 Dive into the thriving food industry and contribute to its growth in British Columbia – a province overflowing with opportunities!
Join the action: Lower Mainland generates over 1/3 of BC's farm gate sales
Make an impact: Agriculture accounts for $3.8 billion in economic activity in Abbotsford alone
Explore endless opportunities: From food service to catering, find a variety of employers within the local food sector
Secure your future: Food service jobs make up 80% of the market, with strong growth opportunities on the horizon
Stand out: Low unemployment rates (4.4%-4.6%) mean employers are eager to fill entry-level positions
Boost the local economy: Help small businesses thrive by filling the high demand for talent in the food industry
Jumpstart your career in the booming food sector and become a part of the province's thriving economic story!
Who is Eligible for this Training?
Between the Ages of
16 & 29
Committed to 6-Weeks of Training
Unemployed or
Precariously Employed
A resident of British Columbia
Legally Entitled to Work in Canada
EI Recipients ARE eligible to participate
"I learned; to make my resume more attractive, to express myself better to help others, how to better prepare for interviews, network better, and where to find opportunities with the resources the program shared with us. Over all I had a wonderful time, learned a great deal of things, weather it be technical or just life lessons from Aaron or the other members of the group, and I am truly grateful of the time in Express to Success."

Rozelle Lucenio
""I have greatly improved my abilities to do interviews and to skills to communicate with potential employers.""

Alex
""Through the Express to Success program I was able to gain a better understanding of myself and my passions. It became clearer to me the career path I want to take and I feel well equipped to take the next steps to pursuing that path and finding my place in the world. I would recommend the Express tp Success program to anyone who is unsure of what they want to do with their life. Learning about myself has made me more confident in what I can bring to the world.""

Amy Verwoerd
""Thanks you express to success! Thanks to you I'm going to be a real contributing member of society, helping people, saving lives and property, I feel like a real man after this program, going to make a difference. I cannot say enough good things about express to success, the best thing that could have happened to me when I was at rock bottom after losing my solid job.""

Ian MacPherson
""Being part of this program made me feel more confidence to look for a job and to my personal life. Jason and Leslie were super nice, friendly, and they help you and care about your wellness all the time. The program provided the opportunity to get certificates that jobs may ask for. I am very grateful for having finished the program and I leave with good times, friends and many skills developed.""

Georgina Nieto
""I had a great experience on how to build Resume and cover letter and also how to stay safe while in a job and on how to budget my money and to renew my first aid certificate.""

Elijah
""My personal experience at Express to Success was full of positive gains. Prior to ETS, I was kind of lost on the job search and skill development process, but this experience really helped me both retouch up on rusty knowledge as well as gain new ones as well. I was a bit reluctant to participate at first to my previous bad experiences with online classes, but I was pleasantly surprised by how enjoyable the experience has been and everyone was so wonderful. I really appreciated everything throughout the 6-weeks and would recommend others to give it a try as well.""

Min
""The program is really good, especially when it comes to the certificates and the instructors. There is also a lot of good and valuable information that is offered through out this program.""

Logan
""I've increased my self-awareness in more than one way, learning how to use specific
tools to job search. Setting goals based on my priorities, the assessments gave me more
direction in my career path.""

Lygdel
""I have understood that there are many ways to job search, personally for me it is
reaching out to connections in my network, indeed and LinkedIn. I have learned to overcome some of my barriers by having a better mindset to approaching job search.""

Conner
""I've strengthened my interview skills which has always been a challenge for me and helped me write down interview answers so I'm more prepared when I have a interview. Also improved my resume/ cover letter building skills so I'm not so nervous writing a cover letter because I now know what to write for it.""

Tara
""Express to success is a fun six week course helping you strengthen your resume and boost your ability to find, apply, and interview for a position you want. The program has helped me discover more about my interests and values, as well as increased my awareness of reasons why past jobs may not have worked so well. Jason, the facilitator of this program, was more of a friend than a teacher or boss. He is very passionate about helping people reach their goals and will go to lengths beyond what I had expected. Jason made these past six weeks go by so quickly that it's actually sad to have to say goodbye to the group. However, I know he's there to help if I ever need most anything to help me create my path.""

Sean V
Frequently Asked Questions
Contact Information:
Address:
2570 Cyril Street, Abbotsford, British Columbia, V2S 2G2
Phone:
604-826-0626
Email:
fsbc@missioncsc.org

Funding is provided by the Government of Canada through the Canada-British Columbia Workforce Development Agreement.